DLC 5 Releases Today
2/23/17
2/23/17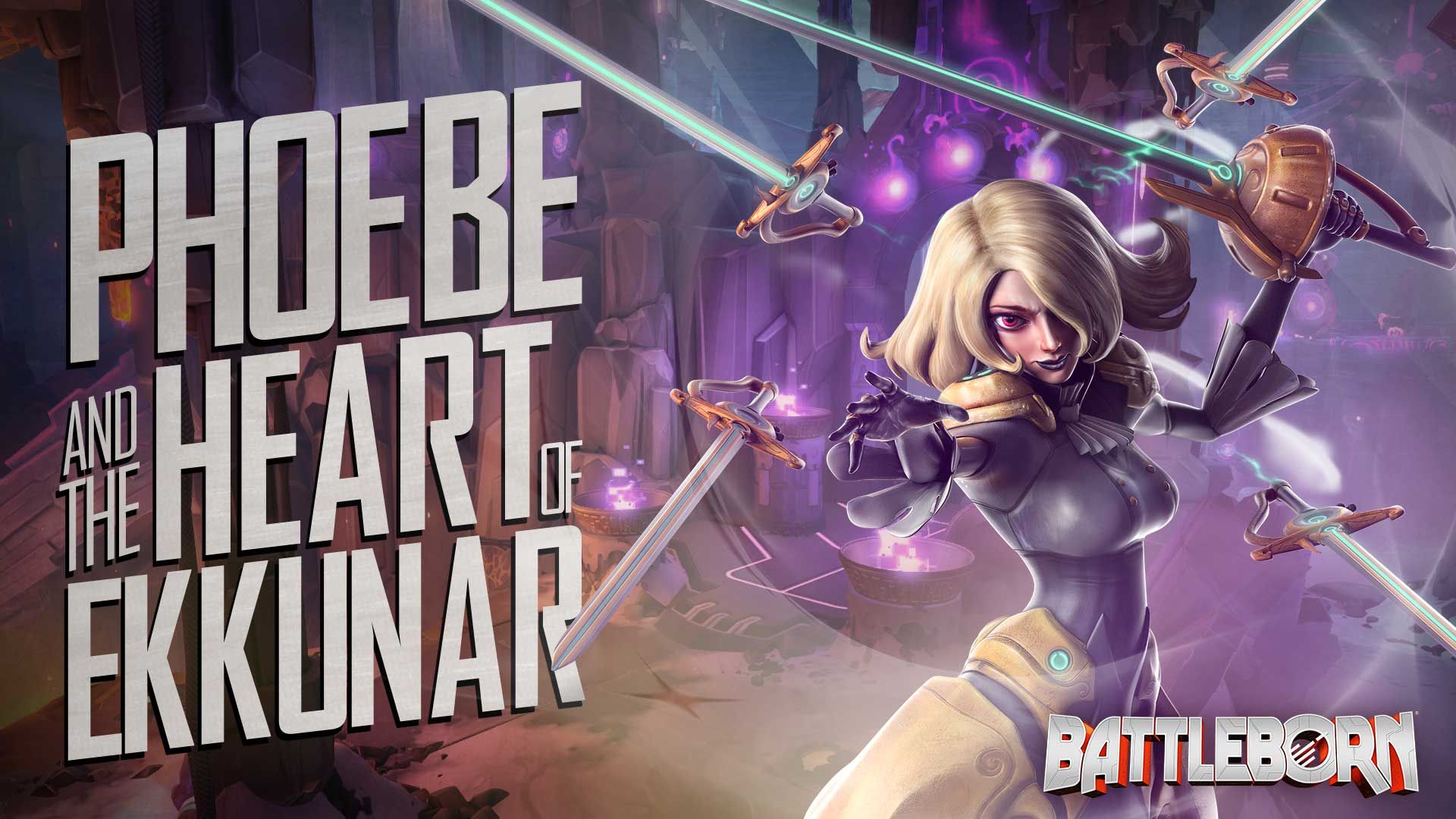 DLC 5 STORY OPERATION
Why would the Battleborn venture into dangerous Aztanti ruins? FOR SCIENCE! Phoebe and her crew set off to Ekkunar to investigate what exactly is keeping this shattered planet together. What they find creates more questions than answers. Join the Battleborn in unlocking the mysteries of the Varelsi, the ancient Aztanti and the place beyond the portals in the fifth DLC Story Operation "Phoebe and the Heart of Ekkunar."
DLC 5 Release: Thursday, February 23 starting at 12pm PT/3pm ET for all regions
Unlock up to:
8 titles
2 more skins for each of the current 30 heroes, up to 60 new skins
3 new taunts
6 new Legendary Gear pieces
Faction Commander Packs each time you hit max score
Each DLC Story Operation is available with the Season Pass or Digital Deluxe edition upon release or can be purchased individually from the in-game Marketplace for 700 Platinum. Snag the Season Pass today and get access to all five Story Operations today. 
Out Now:
Phoebe and the Heart of Ekkunar (as of 12pm PT/3pm ET today)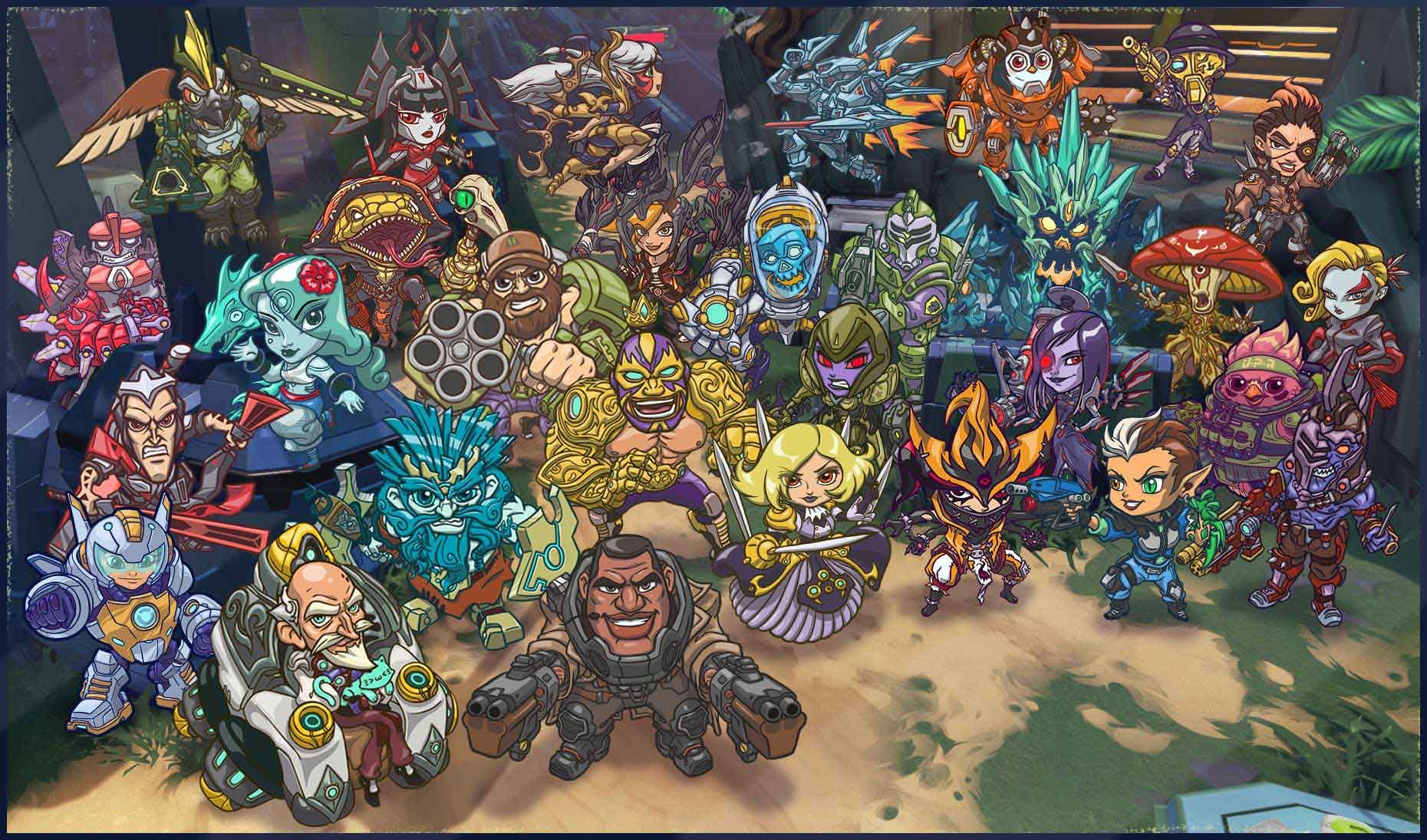 WHAT'S COME TO BATTLEBORN SINCE LAUNCH?
Since Battleborn launched back in May, we've been cranking out new content, including a MEGA Winter Update last month. So far we've released new heroes, more PVP maps, in-game events, and all sorts of hot fixes and adjustments. Below is a quick recap of what's already been released:
Five FREE new heroes – Alani, Pendles, Ernest, Kid Ultra and Beatrix. That brings the total to 30 playable heroes for everyone who bought Battleborn.
Five DLC Story Operations – "Attikus and the Thrall Rebellion," "Toby's Friendship Raid," "Oscar Mike vs The Battle School," "Montana and the Demon Bear," and "Phoebe and the Heart of Ekkunar"
A fourth Competitive Multiplayer mode: Face-Off!
All 25 core characters are unlocked for all players after completing the prologue
The Dojo – Train with each Battleborn hero! Learn how to slice, dice, blast, smash, and rocket your way through waves of minions before taking them into a match or mission. 
Two Draft Modes – Normal Draft and Captain's Draft
Main Quests – Explore different aspects of the modes and missions
Daily Quests – Unlock a new quest every day and earn Platinum premium currency as you go!
Loads of improvements all over the place, including the user interface, the in-game economy, and game performance
Special experiences like Hardcore Spotlight and Chaos Rumble
Broadcaster tools
3 new PVP maps, one for each mode: Monuments (Incursion), Outskirts (Meltdown) and Snowblind (Capture)
Lore Challenge updates
Ongoing hero balancing
Weekly hot fixes
Ongoing matchmaking adjustments
Double XP, Double Credits, and Play with the Devs events
SHiFT Codes for skins and loot packs
TONS of skins and taunts are now available for Platinum in the Battleborn Marketplace
JOIN THE FIGHT TO SAVE THE UNIVERSE!
If you already own Battleborn, snag the Season Pass to get access to all five DLC Story Operations today, plus five Hero Keys to unlock Alani, Pendles, Ernest, Kid Ultra, and Beatrix!
New to Battleborn? Dive in with the Battleborn Digital Deluxe edition to get access to all five Story Operations, five Hero Keys, and of course the base game and all of the FREE content available to everyone who owns Battleborn.
Stay tuned to the Battleborn Twitter, Facebook, YouTube, and Instagram channels for the latest news.