DLC 3 & The 30th Hero Release Today
1/19/17
1/19/17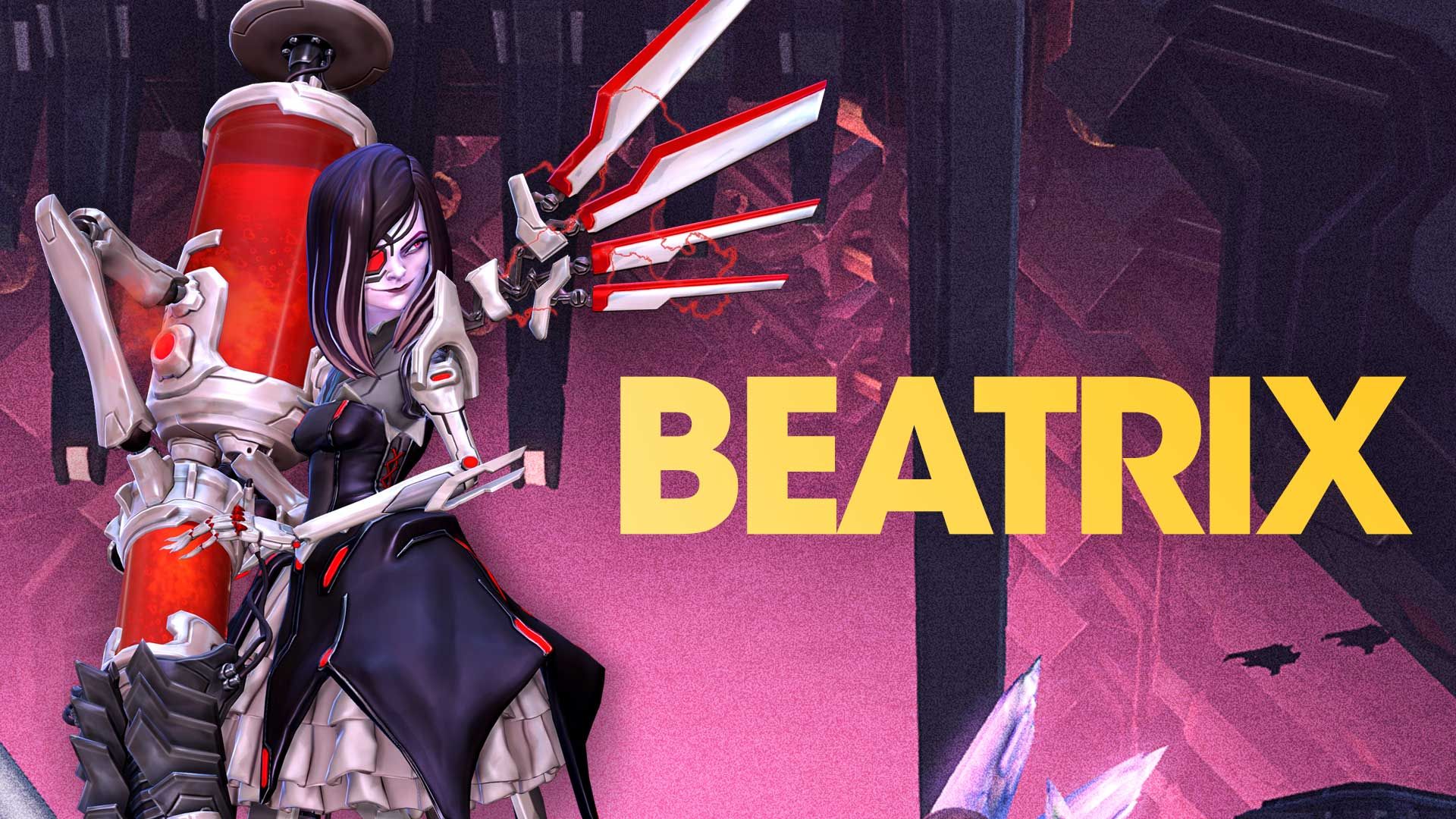 The DLC 3 Story Operation and early access for the fifth FREE Battleborn hero releases today along with the Winter Update!  Season Pass and Digital Deluxe owners get instant access to the Story Operation, "Oscar Mike vs The Battle School" and a hero key to unlock the 30th hero, Beatrix. Not on board with the Season Pass? Each Story Operation can be purchased in the in-game Marketplace for 700 Platinum. Everyone will be able to unlock Beatrix for 47,500 credits earned in-game when she officially releases on January 26th.
All of this and more arrives today with the Winter Update, starting at 2pm PT/5pm ET for all regions. Go here to see how MASSIVE the Winter Update really is.
Keep on reading to learn more about Battleborn's latest insane M.D. and what it takes to graduate from Battle School.
PRECISE. DEADLY. OBSESSIVELY HYGIENIC
Beatrix Lucavi may look like an ordinary teenage Jennerit with a giant prosthetic syringe-arm, but beneath Beatrix's cold, artificial exterior lies a lethal intellect. A scientist at artificial heart, the only thing to rival her genius might just be her love of candy.
A master at manipulating life, Beatrix is no stranger to experimenting on and creating creatures. She plays with genomes like other kids play with… whatever it is normal kids in the Solus System play with. That is until the Jennerit took her creations away. Now, she joins the Battleborn to give the Imperium a long-range, high-velocity, lethal dose of their own medicine
Almost entirely artificial, Beatrix's body is an amalgam of flesh, prosthetics, and synthetic materials. Through her large, prosthetic syringe arm she can spread debilitating debuffs at range, while her allies act as carriers for contagions that enfeeble enemies they come in contact with.
INCISTYX INJECTOR: Shoot enemies with a giant prosthetic syringe arm and spread the phial's viral agent throughout the battlefield.
(Passive) INFECTION: Infect enemies with the Injector's viral agent to deal damage over time.
SYNTHETIC CERAMIC BIO-CASING: No more fragile, squishy body parts for Beatrix. She replaced much of her body with a hardened casing and prosthetics resistant to toxins and physical damage.
PATIENT ZERO: Increase Beatrix's or an ally's attack speed for a limited time while also applying an aura around the target that damages enemies.
FULMINATE: Rapidly fire a barrage of homing projectiles to weaken enemies and reduce their attack damage.
(Ultimate) OUTBREAK: Plague a target then watch it spread to nearby enemies. The plague wounds and deals damage over time.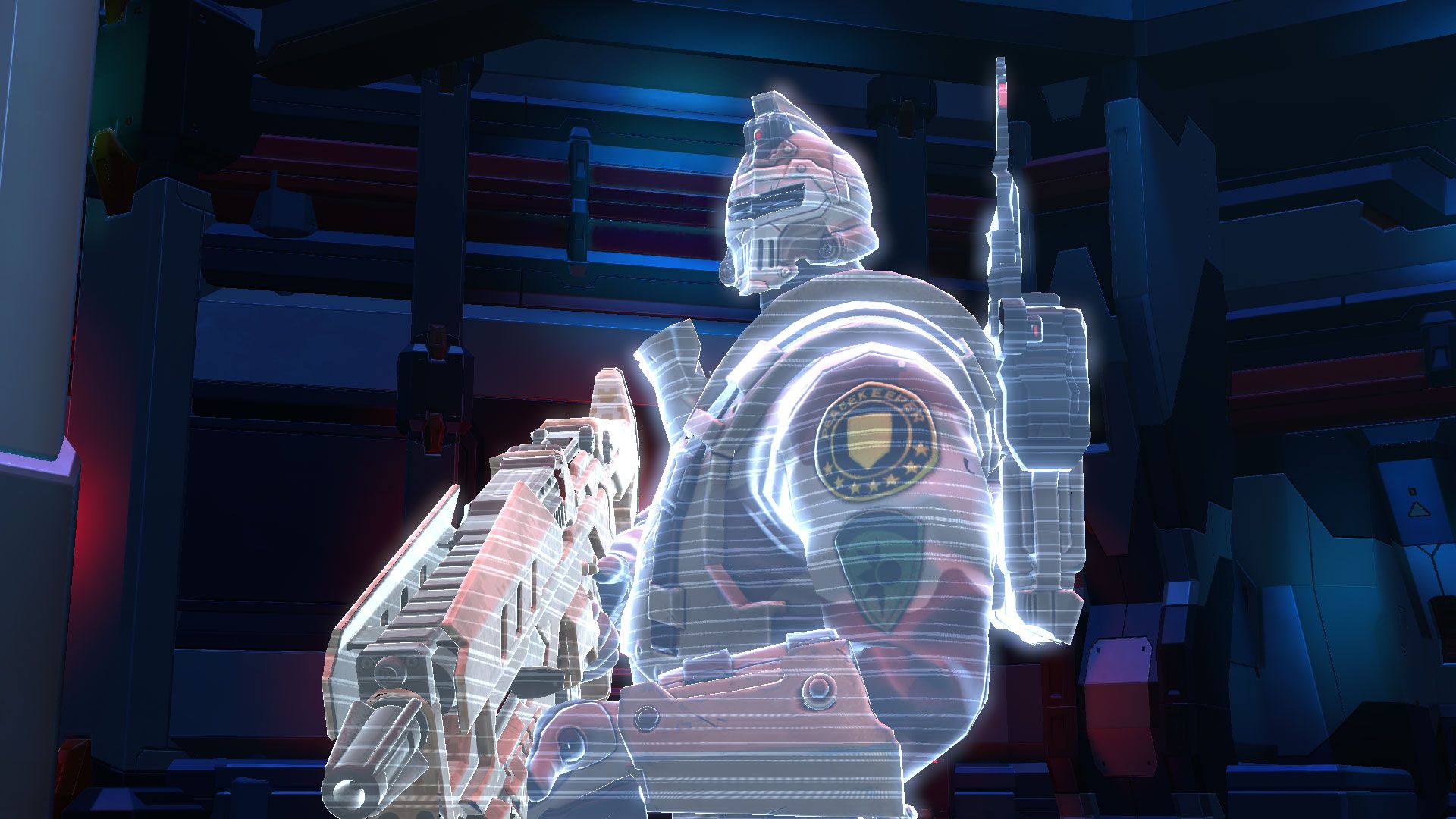 "OSCAR MIKE VS THE BATTLE SCHOOL"
Are you too cool for school? Think again! Join Oscar Mike as he relives his attempt to redeem himself and reverse his exile. Of course, trial by obstacle course is the only acceptable solution. Dodge death, complete objectives, and fight your way through rigorous combat, unlocking new lore, skins, titles, and taunts as you rank up. Not to mention the dialogue, enemies, and objectives change depending on your current playthrough.
WHAT IS THERE TO UNLOCK?
Unlock up to:
8 titles
2 more skins for each of the current 30 heroes, up to 60 new skins
3  new taunts
6 new Legendary Gear pieces
Faction Commander Packs each time you hit max score
JOIN THE FIGHT TO SAVE THE UNIVERSE!
If you already own Battleborn, snag the Season Pass to get access to the first three DLC Story Operations today, "Attikus and the Thrall Rebellion," "Toby's Friendship Raid," and "Oscar Mike vs The Battle School," as well as the next two Story Operations upon release.
New to Battleborn? Dive in with the Battleborn Digital Deluxe edition to get access to "Attikus and the Thrall Rebellion," "Toby's Friendship Raid," "Oscar Mike vs The Battle School," the next three Story Operations, hero keys to unlock Battleborn 26 – 30, and of course the base game and all of the FREE content available to everyone who owns Battleborn.
PS4: PlayStation Store
Xbox One: Microsoft Store
PC: Steam
Stay tuned for the Battleborn Twitter, Facebook, YouTube, and Instagram channels for the latest news.