The Vision For Battleborn's In-Game Marketplace
6/13/16
6/13/16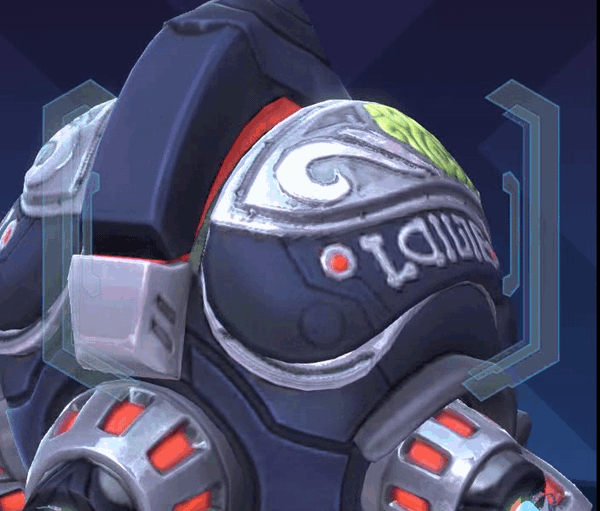 It's time for your heroes to start looking positively splendid! On June 16th, we will be rolling out an update that expands Battleborn's in-game Marketplace, and with it, we'll be introducing some exciting new cosmetic content for your favorite heroes.
The update introduces Battleborn's premium currency, Platinum, which will allow you to purchase brand new skins and taunts for your heroes. The first wave of cosmetic addons includes skins for all 26 heroes and taunts for Ghalt, Oscar Mike, Benedict, Shayne & Aurox, El Dragon, Whiskey Foxtrot, Kleese, and Alani, with more to come in future updates.
What kind of new skins are we talking about here? Here are a few examples: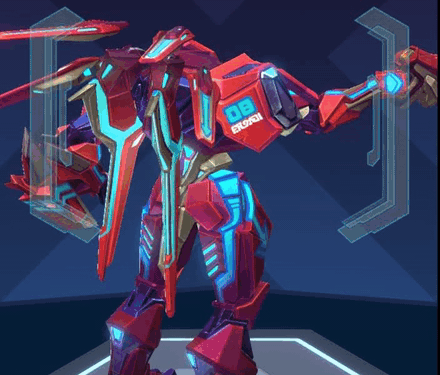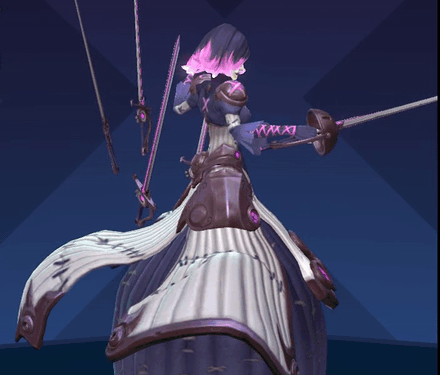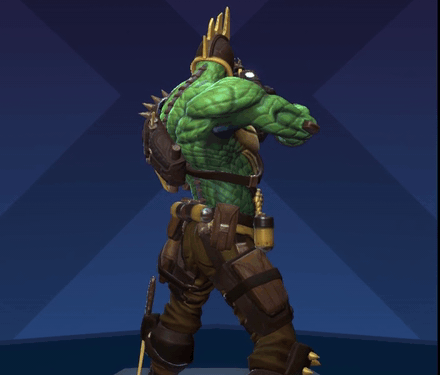 We know what you're thinking. Don't worry! When we expand the Battleborn Marketplace on June 16th, we'll be offering premium taunts and skins that will not affect gameplay at all (warning: may make your teammates and opponents incredibly jealous). This optional, cosmetic content we've created comes in addition to all the skins and taunts we've already put in the game. On top of that, the first five Battleborn DLC Packs will have EVEN MORE skins and taunts that are only unlockable by playing the Story Operations and will not be sold individually in the Marketplace.  
You will be able to purchase Platinum Packs through PlayStation Network, the Xbox Store, or using Steam Wallet within the game, then use the Platinum in-game to load up on a variety of new skins and taunts of your choice. Each DLC Pack will also be sold through the Marketplace as it gets closer to its release. No need to buy anything if you don't want to, though – unless you want your favorite Battleborn heroes to look that much more badass.
It's all part of what we talked about months ago. While we are providing lots of content as part of the base game, we also want to put out some cosmetic extras to help you make Battleborn's heroes look as badass as you are. 
What else could the Battleborn Marketplace hold? That's up to you! In addition to awesome skins and taunts, we're also exploring convenient ways players can add bank spaces, loadouts, or boost their XP and credit earnings that do not affect actual gameplay. We don't have a timeframe yet, but we are interested in your feedback. Let us know what you'd like to see in the Marketplace in the forums.  
If you have more questions, we have a handy FAQ right here with all the answers:
When will skins and taunts be available in the Marketplace? June 16th, 2016
How much will Platinum Packs cost (USD)?
$1.99 for 230 Platinum
$4.99 for 700 Platinum
$9.99 for 1625 Platinum
$19.99 for 3500 Platinum
$49.99 for 9300 Platinum
How much will skins cost?
How much will taunts cost?
Where can I purchase Platinum Packs? Platinum Packs will be available to purchase through PlayStation Network and the Xbox Store, or by using Steam Wallet within the game. 
Where can I purchase skins and taunts? Skins and taunts will be available in the in-game Marketplace. You can access it by navigating to the Command center then clicking the "Marketplace" tab.
When will individual DLC packs be available to purchase? DLC Packs will become available closer to their release. Stay tuned to @Battleborn on Twitter and the news blog for more information in the coming weeks.
What characters will have new skins and taunts available? The Marketplace will initially expand with skins for all 26 heroes and taunts for Ghalt, Oscar Mike, Benedict, Shayne & Aurox, El Dragon, Whiskey Foxtrot, Kleese, and Alani. We're always looking for creative ways to show off Battleborn badassery, so keep an eye out as we release more skins and taunts in future updates.
And remember: as we've said all along, we're stuffing Battleborn with lots of free content across the board – five new, free heroes, competitive multiplayer maps, modes, and updates. Keep an eye out over the next several months as we have lots more content coming down the pipeline for those who own Battleborn.