Battleborn Digital Deluxe Edition & Season Pass
4/14/16
4/14/16
The end of the universe, and Battleborn's launch on May 3, is closing in. Time is running out to pre-order Battleborn and get your hands on all sorts of digital goodies and savings!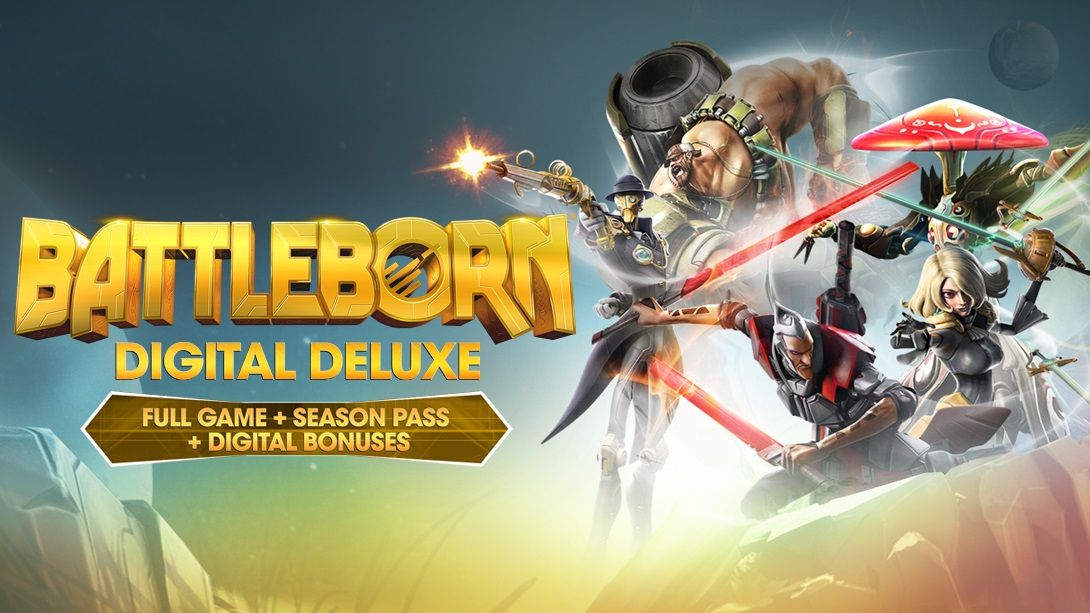 Who says you can't look incredibly badass while saving the universe? Don new skins, taunts, and more digital bonuses when you purchase the Battleborn Digital Deluxe Edition!
Digital Deluxe Edition includes:
Battleborn the game
Season Pass with all five DLC packs and instant access to heroes 26-30 upon their release
Taunts for Oscar Mike, Miko, Caldarius, Phoebe, and Orendi
"Cyber" character skin for Oscar Mike, Miko, Caldarius, Phoebe, and Orendi
3 Legendary Gear packs
Golden pedestal during character select
Golden Battleborn logo on title screen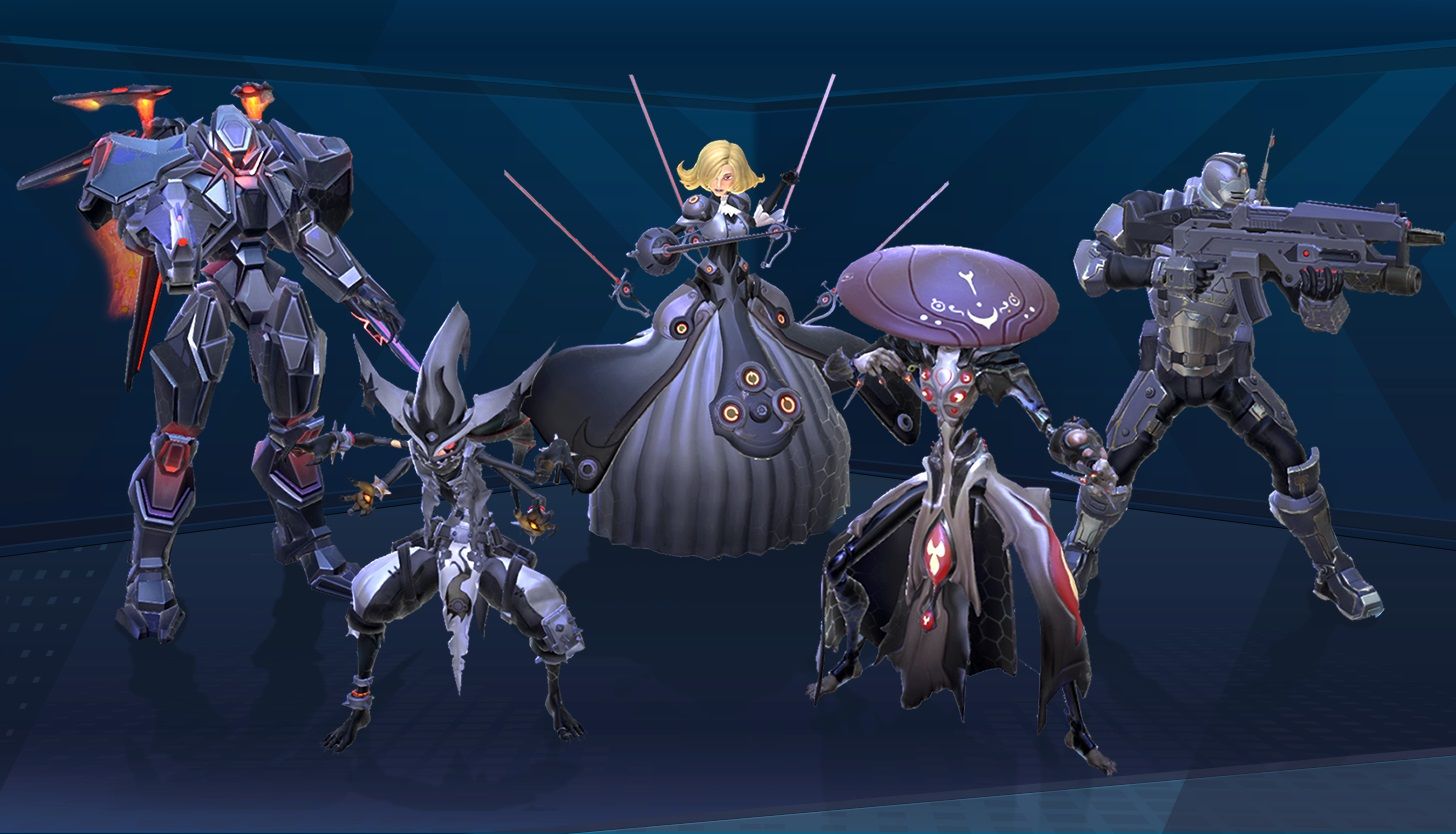 Battleborn Digital Deluxe Edition is now available for pre-order on PS4, PC, and Xbox One!
Price: $74.99 USD
PlayStation 4: PlayStation Network 
PC: Steam 
Xbox One: Microsoft Store 
BATTLEBORN SEASON PASS
Get all five Battleborn DLC packs and five keys to unlock heroes 26-30 once they are released with the Season Pass! Each DLC pack includes a brand new Story Mode Operation, one hero key, and additional unlockable skins and taunts.
New Battleborn content doesn't end there! 2K and Gearbox plan to support Battleborn post-launch with free content updates that include five new playable heroes, bringing the total roster to 30, and additional competitive multiplayer modes, maps, balance updates and community features.
Price: Season Pass is $19.99 USD for all five DLC packs, saving $4.95 if DLC packs are purchased separately.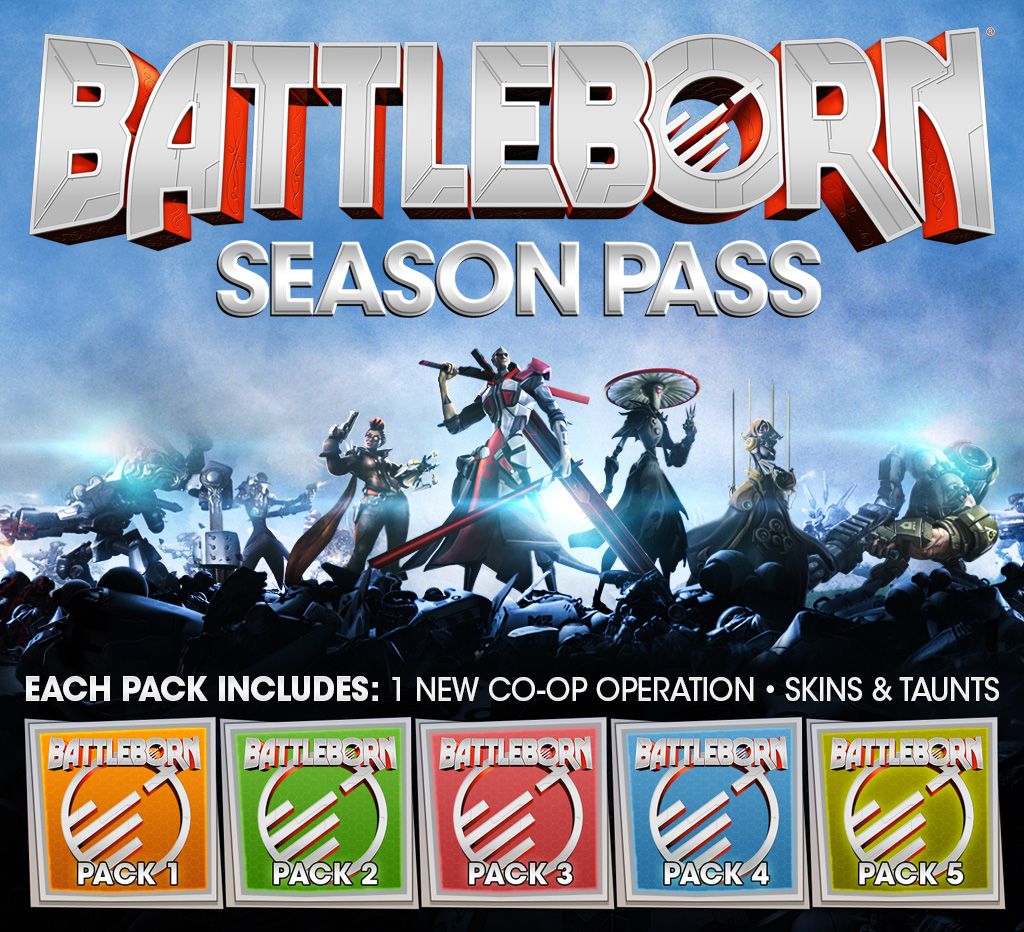 FIRSTBORN PACK
All that glitters is gold… Battleborn skins, that is! Pre-ordering Battleborn on any platform, from any retailer, also nets you the Firstborn Pack with five FREE golden hero skins for Thorn, Reyna, Montana, Marquis, and Rath.