6/2/16


Our 26th Battleborn, Alani is officially here and playable for everyone! We're seeing TONS of great reaction to her and her amazing water-based abilities. Maybe you've played Alani and you're excited to dig in and find the best build to use with her. Well, you're in luck! We managed to track down Battleborn Associate Producer, Anthony Nicholson for a few Alani tips and tricks and we'll be bringing those to you tomorrow on Battleborn.com! It turns out that Anthony had a big hand in creating Alani (along with a team of super talented developers), so he knows what he's talking about. You'll be able to read what Anthony has to say about Alani tomorrow, by reading the Alani Deep Dive post on the Battleborn blog!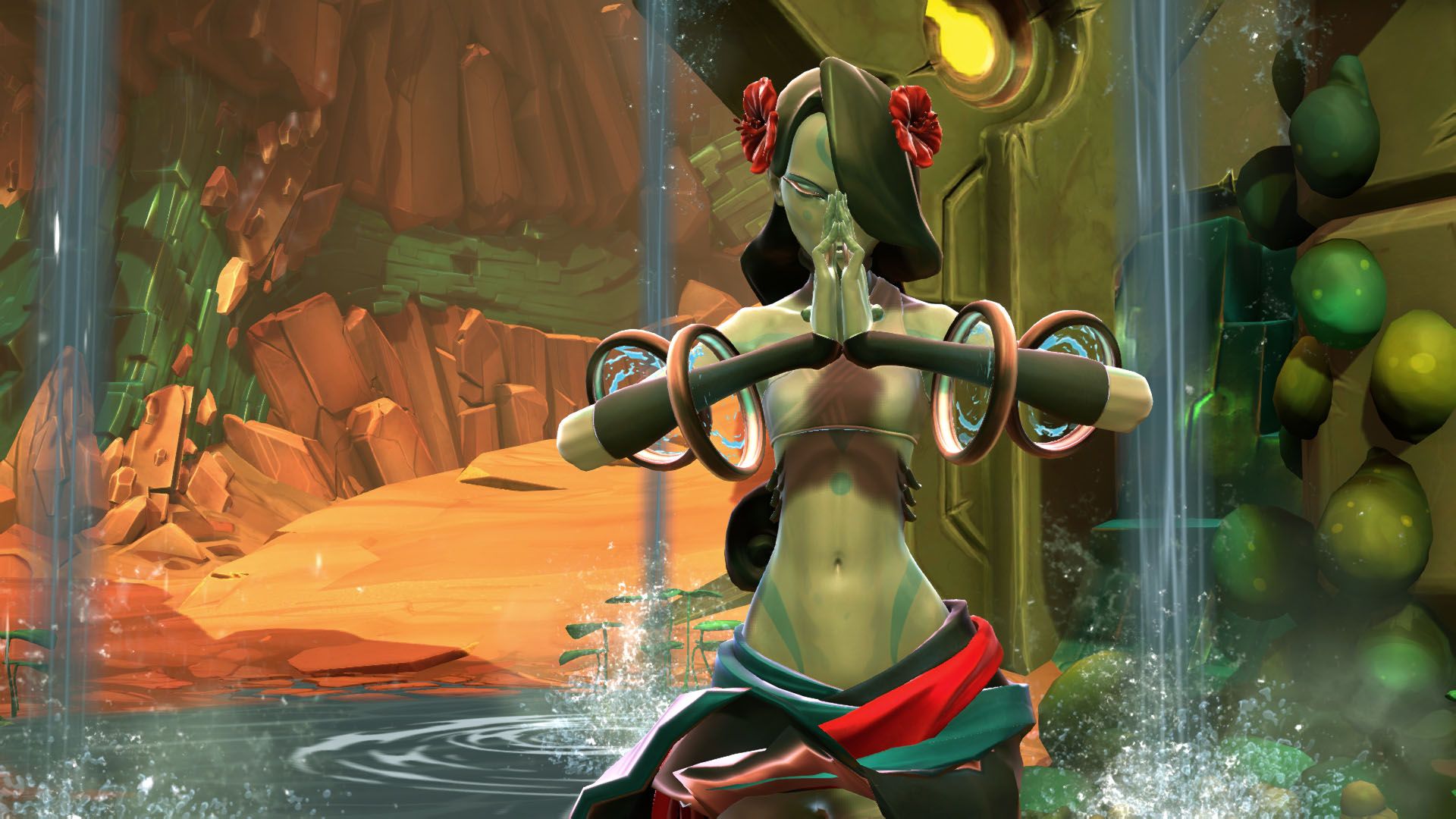 This week's hot fixes are mainly focused on community feedback and small tweaks to improve certain FX. It should be noted that, while the Voxis Core Legendary has been temporarily disabled, it will be returning. Hot fixes will start rolling out at 2pm CT/ noon PT. 
Reduced Alani's base health from 1451 to 1035.
The Voxis Core Legendary gear has been temporarily disabled due to unintended balance implications.
Fixed an issue causing players to burn indefinitely in The Archive.
Fixed an issue with snow FX appearing inconsistently in The Algorithm.
Fixed an issue causing audible impacts to play continuously due to Temporal Traps.
Fixed an issue causing third person FX to appear misaligned on M3.Shepherds.

In this week's Community Spotlight, we're featuring a guy who is becoming more and more well-known in the Battleborn community, Kaleidodemon! Kal is a streamer and content creator, but even more than that, he's known to the community as a go-to source of Battleborn knowledge. Make sure to head over to the Gearbox forums and check out our Community Badass feature on him.

Next week, we'll be hitting you with more insider info as we discuss how scoring works in Battleborn Story Modes.
That's it for this week. As always, we greatly value the community's feedback and we place it in high regard when discussing these changes on a weekly basis. Thank you all for helping us make Battleborn the best it can be! Enjoy tomorrow's Alani Deep Dive and we'll see you all next week!